Mon-Fri
9:00 am to 5:00 pm
Opening Hours
About Us
Our company is dedicated to providing superior medical equipment.
Daher Medical was founded with one simple yet ambitious goal, to provide state-of-the-art medical devices, supplies and solutions to all healthcare markets: hospitals, long term care facilities, homecare, physician offices, laboratories and government agencies around the world.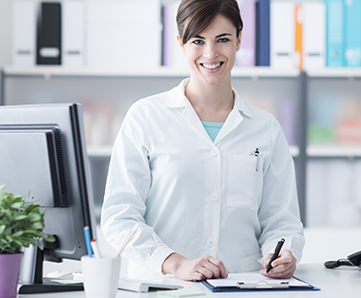 Our Products
We have a wide variety of products.
The effective and accurate management of airways and respiratory systems is a vital component of any healthcare provider. This is why we are committed to providing the most durable and reliable respiratory and airway management systems.
Our airway management line offers healthcare facilities and providers with top of the line systems designed to reduce the possibility of complications and enhance the productivity of the healthcare provider.
Our advanced woundcare line is fabricated from material of the highest standard of quality in order to assure the highest success rate in all kinds of procedures and patient care operations.
As one of the most widely utilized products, at Daher Medical we have given careful consideration to the manufacture of our General Hospital Line. We offer the safest and most durable products on the market for any posible hospital or clinical situation.
Our Surgical/OR line is designed to ensure maximum accuracy for all healthcare providers. From the most simple ambulatory procedure to the most complicated of surgeries, at Daher Medical we ensure that you receive quality instruments to execute with precision.
Our Ostomy and Urological products are designed not only with the objective of
patient comfort and protection, but also with the goal of avoiding unnecessary complications, an all too common occurrence in the world of healthcare.
We offer high quality single-use syringes and accessories for the CT and MRI imaging industry that fit a variety of power injectors including Liebel-Flarsheim, Medrad and Nemoto. Our syringes come Sterile, latex free, Pyrogen-free, packaged with extension line and or fill tubes with various sizes.
Working with Daher Medical was one of the fastest and most efficient experiences of my life. Their staff is professional, friendly and able to help you with anything you need.
I am truly impressed with the quality of the products I acquired from them [Daher Medical.] I am buying only from them from now on.